PS ToolBox
Interferometric data interpretation available to everyone
PS ToolBox
Multifunctional new suite of plugins for post-processing of InSAR data
WHAT IS PS TOOLBOX
Developed by NHAZCA S.r.l., PS ToolBox is a suite of GIS plugins for the interpretation and post-processing of A-DISAR data.
PS ToolBox provides an accurate mapping and comprehension of detected deformation processes for evaluating health status and potential risk of structures and infrastructures as well as for prediction maintenance purposes.
In addition, PS Toolbox allows the creation of navigable 3D visualisations in Google Earth, the determination of the degree of interference of a road whether it will be affected by a landslide or subsidence, and the combination of interferometric data from SAR sensors to increase spatial information.
---
FEATURES
PS Toolbox is composed of ten plugins:
Format Dataset: makes datasets compatible with other PS Toolbox tools;
Plot Time Series: allows visualisation, interaction and export of dataset time series and customisation of display parameters;
KMZ Export: exports datasets in .kmz format, making it possible to display three-dimensional images in Google Earth Pro;
Filtering: applies smoothing to dataset time series;
Vectorial Decomposition: allows decomposition of the PS speed into two distinct components, the east-west component and the up-down component;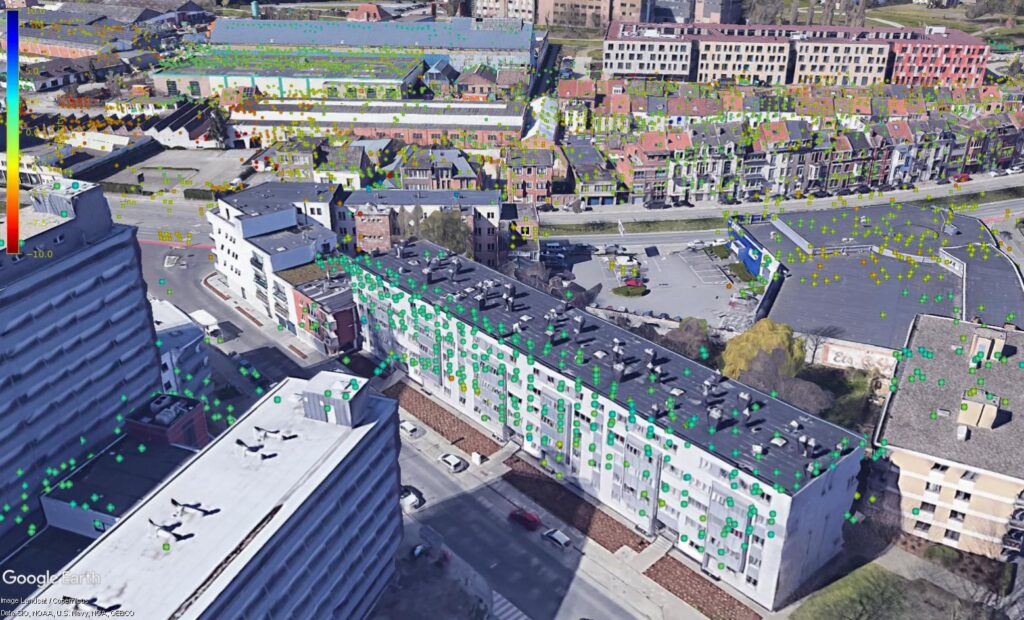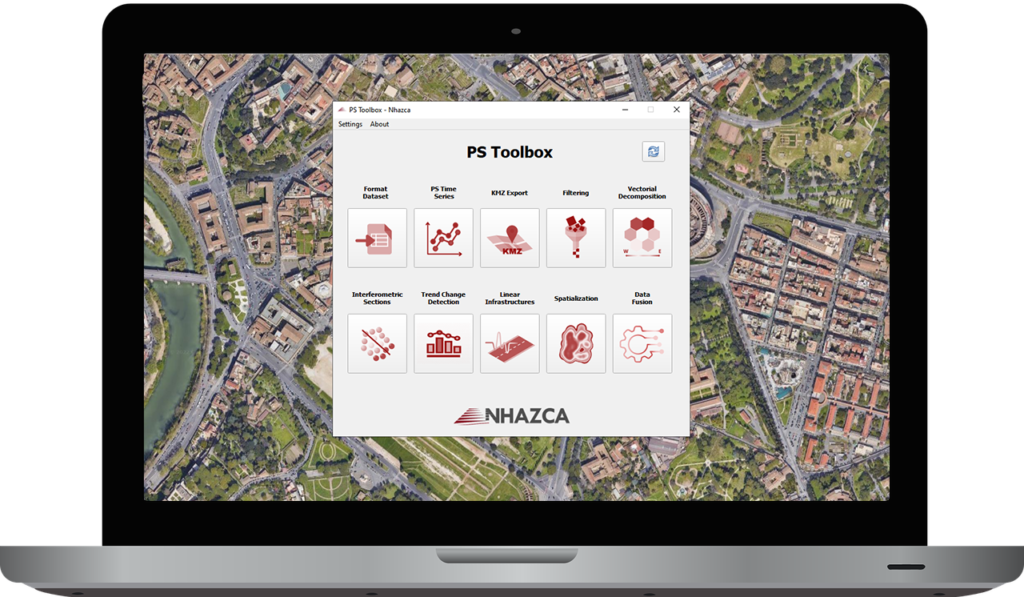 Interferometric Sections: creates interferometric sections based on the speed or displacement provided by the PS of the datasets;
Trend Change Detection: identifies trend changes within time series;
Linear Infrastructures: characterises road sections in SHP format according to the velocity of the nearby PS;
Spatialisation: not yet available;
Data Fusion: enables the generation of heat maps from multi-source data with different orbital geometries and sensors.
PS TOOLBOX TOOLS
FREE TOOLS
The first three tools (Format Dataset, Plot Time Series and KMZ Export) are accessible to all users by downloading the plugin following the instructions in the manual.
LICENSED TOOLS
The remaining functions are obtainable by applying for a licence. It can be either educational or business.
For Educational licences, a two-week trial period is available.
For further details, please fill in the form.
PLUGIN PSTOOLBOX
Fill in the following form to install the PSToolBox Plugin.
CONTACT US
If you would like more information about PS ToolBox or a demo of the plugin, please contact us.